Well, today, I joined Pinterest. I had thought about it for a long time...and I am not very fond of social media...but I did end up doing it. Yay me.
Yes.
The first thing I need to do is follow a board that either is about Legolas or...my new favorites...Fili and Kili...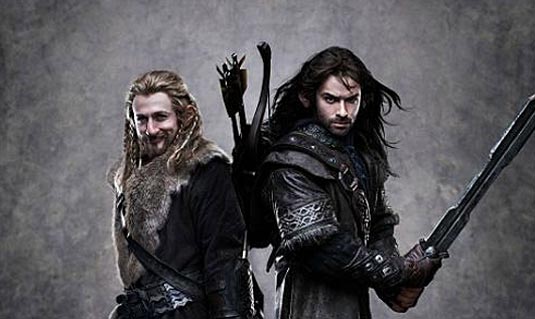 These dudes.
As of, oh I don't know, when Bilbo opened his door, these two became my favorite Dwarves. I think Thorin is amazing...All of them are great. They made
The Hobbit
so much fun! Now, I can't tell you all of their names by heart--not yet anyway--but I basically adore them all!
Watching the "blogs" on the special features of The Hobbit DVD is pure fun! I am only at the...5th one? I think...It's so awesome to watch them because I love watching how they make the movies, and the actors are fun to watch when they are not in costume...You learn so much!
I guess this turned out to be my post about that movie.
Oh, well, quick review...
Now I won't have to say anything more about it, because that sentence sums the whole movie up. Yay.
Now, I just need a walk-through for Pinterest. Because, I am very much...confused. Heh.
Until I can figure it out...
~Natsu